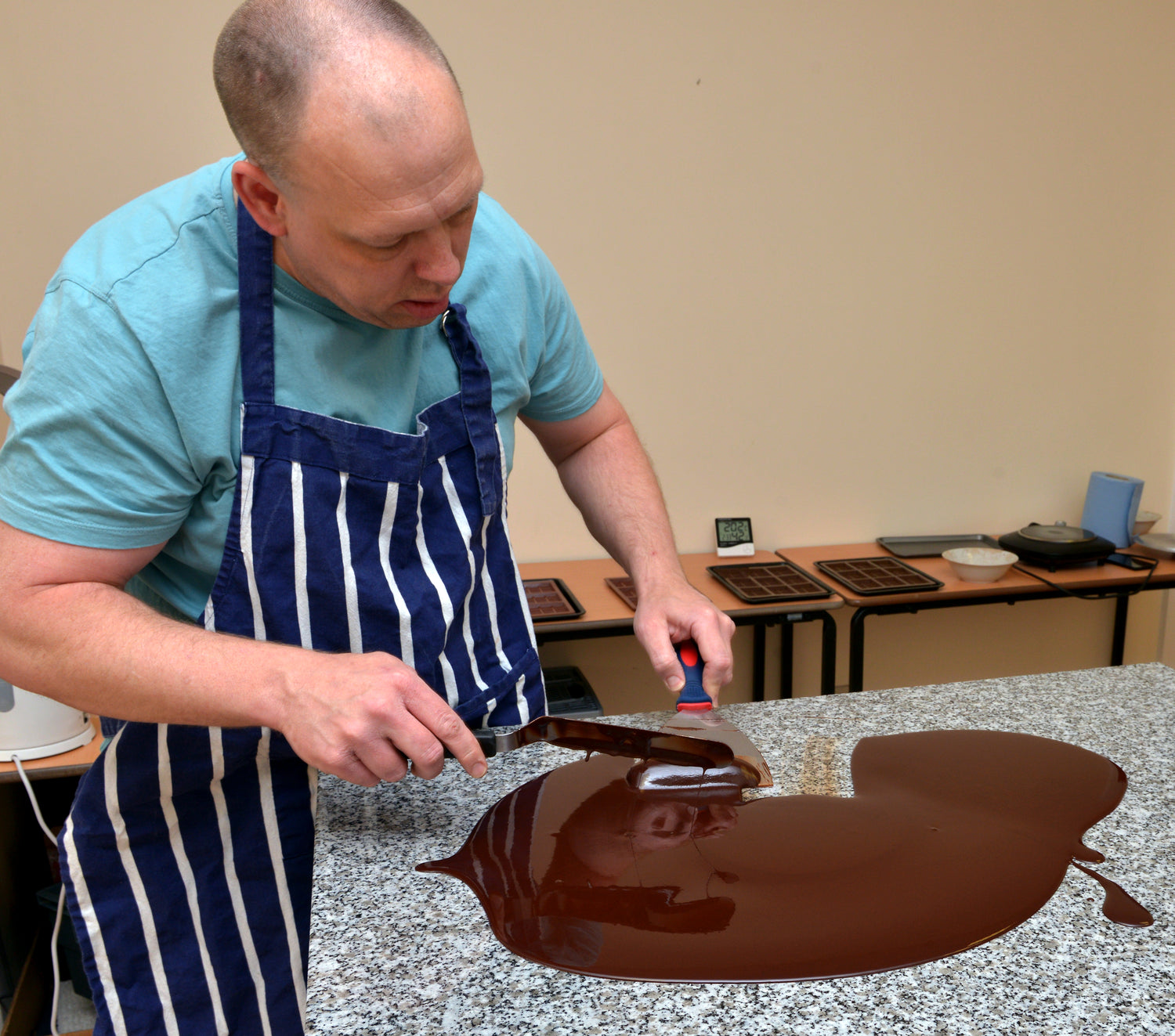 Free From Chocolate
⚪ Our recipes contain none of the Top 14 Allergens, that means; Dairy Free, Soy Free, Nut Free, Gluten Free.
⚪ Our kitchen is used ONLY to make our delicious, allergy friendly chocolate and is an allergy friendly zone.
⚪ We work hard with our suppliers to source ingredients that come from allergy friendly facilities.
Explore our flavours
Artisan Crafted Chocolate
All our chocolate is crafted from scratch in small batches by our Chocolate Artisan Simon. Following his own special recipes, the raw ingredients of cacao butter, cacao powder and coconut sugar are blended together.
A Chocolate Melanger is used to polish the sugar molecules and make the chocolate super smooth.
Tempered using traditional hand tempering techniques across granite to develop the flavour and create a stable structure, that produces a good shine and a crisp sharp snap.
Hallmarks of a high quality, luxury chocolate for you to indulge in.
Ethical & Sustainable Chocolate
⚪ Our cacao comes from farms that use sustainable biodiverse, Agroforestry farming methods.
⚪ The chocolate industry is plagued with slavery and human trafficking - particularly affecting children in African nations.
We've searched long and hard to source cacao from responsible and ethical producers. We pay much higher prices for cacao that comes from small farmers cooperatives in South America. While there are never any guaruntees, we're committed to doing all we can to produce slave free chocolate.
⚪ All our packaging is PLASTIC FREE and RECYCLABLE.
Choose yours now